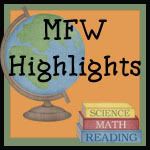 I am having problems getting all of my pictures to upload this week…..ugh!! I haven't had the time to fiddle with it like I planned, so I thought I would share a picture of some unexpected fun the kids had last week!
SNOW!!!
We woke up to a blanket of snow and all I heard was can we PLEASE play in the snow?!?!?! So I decided to let them play before it melted……..we had the rest of the day to squeeze in some school ;0) And it's was a good thing they did, because it was gone by lunchtime!
They even talked me into letting them put Hershey's syrup on some snow…..eeewww!
Did you have any unexpected fun last week? Link up below to share!