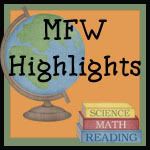 We finished our travels through the United States!
Bible Highlights
Memory Verse: Matthey 1:23- Immanuel means 'God is with us.'
People Group: Navajo Indians
Missionary: Harriett Tubman. We discussed the underground railroad and what slavery was.
Character traits: Joy, Perseverance, and Compassion.
Missionary character trait notebooking pages (from Mama Jenn)
Made Matthew bookmark (from All of a Kind Family)
Geography
Geography Vocabulary: Butte
Science:
Temperate Forests
Layers of the Forest
Tree Identification (Big Ladybug learned how to use an index!)
We drew the forest layers. It was fun, and I hope it helps us remember them a little better. I got this idea from 2 love learning.
ECC Co-op
Cooking: Made some ketchup and enjoyed it on hotdogs and french fries!
Field Trip: The Zoo!
I don't know which they actually liked more….. seeing the live animals or sitting on the statues!
We also enjoyed "rowing" Lentil. You can check it out here!
Big Ladybug received her passport and airline ticket….we are off to Mexico!!!
Did you know???
The Original Ketchup (catsup) Did Not Contain Tomatoes!
Long ago ketchup began as a sauce of anchovies, walnuts, mushrooms, and kidney beans.
Read more: http://gomestic.com/cooking/little-known-facts-about-ketchup/#ixzz1YsOIgmxg
I hope you all had a great week! Thanks for linking up and sharing your fun in My Father's World!
<